Every piece of jewellery, either a ring or necklace, has a story to tell and this will last for generations.
If you are looking for a gift for that special someone or occasion, we offer a special service that will meet all of your needs.
At Carly Hitchens Jewellery we will work through every step of the design to create that perfect piece.
One-to-one consultation. We'll talk about design ideas, materials sizes and prices to come up with something that matches your needs.
After the consultation it'll take a week to design ideas and to refine the idea into a final design.
2-3 weeks to make your piece.
Delivery of the final piece
For more enquires about bespoke jewellery please use the contact form below and I will get back to you with 48 hours.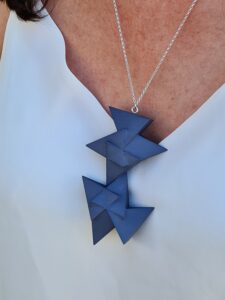 Contact us about Bespoke Jewellery