Born in Penzance, West Cornwall, Carly Hitchens is a jewellery designer who uses her surroundings to inspire unique pieces of handmade jewellery.
Since leaving college and working in education, Carly decided to pursue her passion of art/design and enrolled in an evening class in making jewellery.
This was the turning point in Carly's career and on completion of the course enrolled at Truro College, Cornwall to part take in their FDA in Silversmithing and Jewellery Making.
Carly graduated in 2014 and was awarded the Principal Commendation Award alongside her BA.
Each piece of jewellery is handcrafted in Carly's workspace in Cornwall. All handmade to a high standard and finish that allows all elements of the designs to come together.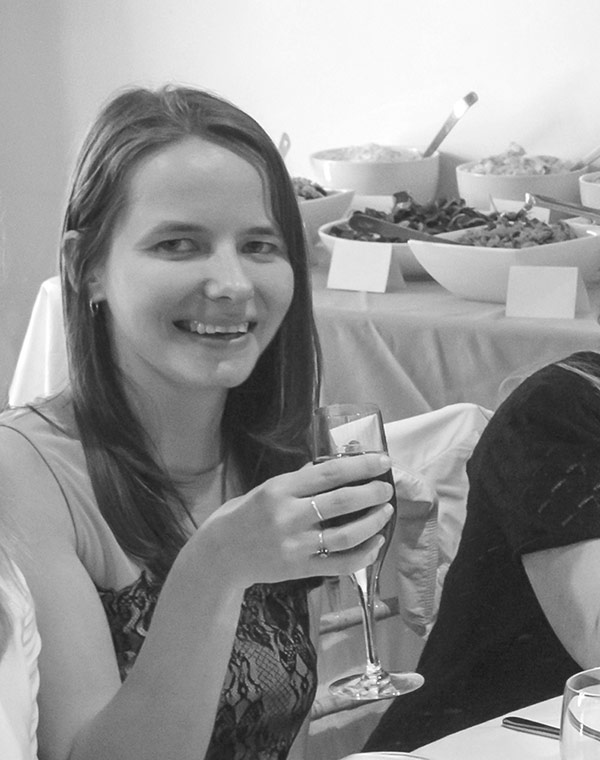 My work
Carly's work is inspired by mining and minerals within Cornwall. She explores the structure; lines and angles created in minerals and translates this into her designs. Looking at geometric forms and incorporating influences from Art Deco and Modern Architecture, Carly creates intricate, contemporary pieces of jewellery.
I use sterling silver square wire to create contemporary, mathematical, yet wearable jewellery.
Carly uses 1 – 1.2mm square wire to create each piece. This is then drawn down to make the smaller structure within in each design.
These structures are individually made before being shaped and formed. This is done by filing each corner with a square file, then using flat nose pliers to bend each angle into shape, before being soldered in place.
Within my work I incorporate faceted stones to add detail and colour, these also reflect the lines and shapes within the designs.